From the swiss alps to the Atlantic ocean
wake up & run to the smell of coffee
With the sun rays lightly shining through the long white linen curtains flowing gracefully into the room from the morning wind. The sound of seagulls and the bustling market outside, I take a deep breath and close my eyes to remind myself where I am. This sounds like Lisbon, the capital of a beautiful country; Portugal. 
My sister and I can't wait to go to one of our favourite places in town called "Fabríca". They have five in the city, and yes, we went to all of them :D 
They roast their own coffee beans in a couple locations. You can check their coffee they sell if you click here.
The most delicious item  on the menu for the Loft sisters was the melted ham and cheese croissant with a beautiful homemade pesto. We enjoyed this with a ginger, carrot, apple celery juice, and with an oat-milk latte. 
We loved all locations, however we always seemed to return to this one ; 
R. do Comércio 111, 1100-150 Lisboa, Portugal 
P.S You can't go wrong with the salmon avocado toast, with fresh greens. This was also fantastico! bon appétit!  
---
What's next on the menu?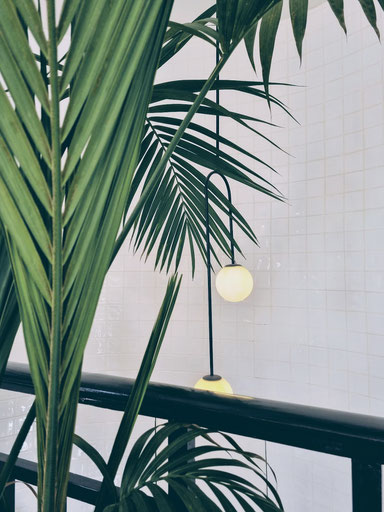 What's next on the food adventure in Lisbon? 
We went for a bigger meal at a quirky, stylish, bustling cafe called Dear Breakfast. It's always really busy so it might be better to reserve your spot. This place is heaven for plant based diets and for those who are looking for a healthy filling and tasty meal. Not only heaven for vegans, I would say it's a brunch place for all types of diets :D serving also savoury pancakes, eggs, bacon, and much more....go check it out! :) 
Celebrating my sisters birthday, we agreed to treat ourselves to a sparkly, fresh Mimosa. Oh! did that go down the hatch fast. It was quite hilarious walking through the cobblestone colourful streets of Lisbon after our little toast. 
We loved to get lost in the city and not use our cell phones (GPS). So we walked through the streets that looked funky, and interesting and took any direction that peaked our interest. We ended up at a local market, and walked through checking out all the local art and crafts, we both found our dream stand. 
That is what's so nice about having no set direction or plan sometimes, you run into many unexpected treasures. 
Other Cafes to take a Gander
Neighbourhood Cafe
Buna
Copenhagen Coffee Lab (4 different locations)
---
Inspiration for my Future café
---
Always ask the locals; You'll end up in the best places
StrÓ is a must to check out!
Where to stay?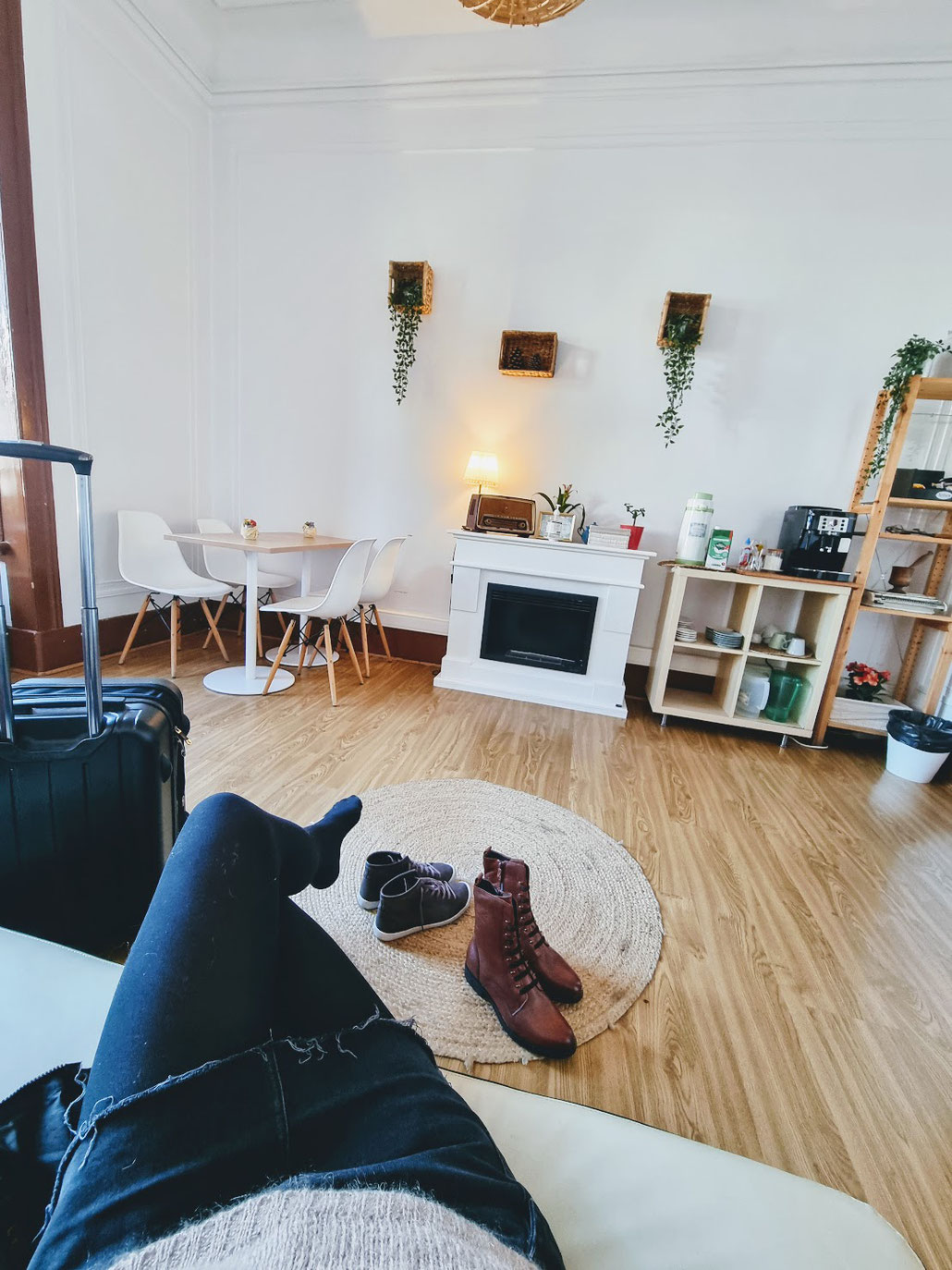 Chalet d'avila guest house
fair price-cozy-good location
---
Before take off? Leave room for;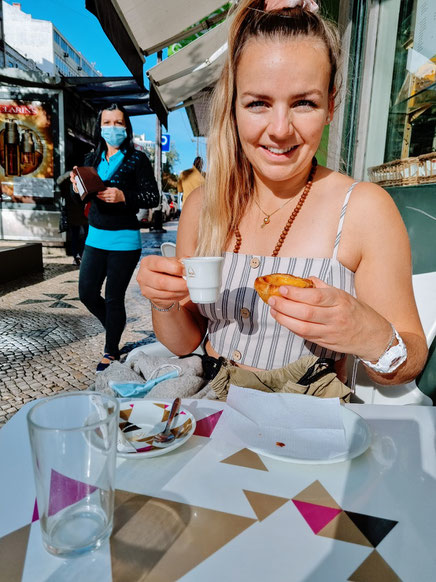 Pasteís de nata & Espresso
what makes portugal; portugal
♡muito obrigado y ateja ♡