---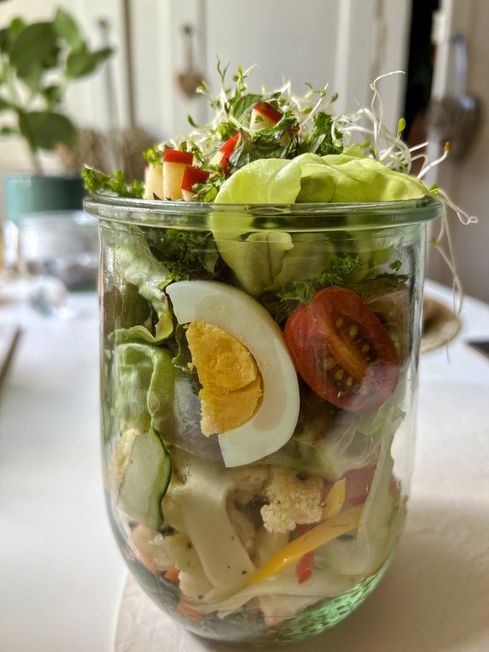 NO TIME
FOR MAKING A HEALTHY, HEARTY COLOURFUL LUNCH DURING YOUR
BUSY WEEK?
PROBLEM SOLVED BY ORDERING A 
HAPPILY HEALTHY SALAD
HAVE YOUR H2 MEAL DELIVERED TO YOUR WORK SPACE IN SWITZERLANDS CAPITAL
-BERN-
YOUR H2 SALAD WILL BE A SURPRISE EVERY TIME!
HOWEVER ONE THING YOU WILL KNOW IS THAT EVERY BITE YOU EAT IS;
LOCAL, SEASONAL & FROM FARM TO JAR
& OF COURSE SEASONED WITH LOVE! 
ZERO WASTE & ZERO PLASTIC IS ALSO PART OF YOUR INVESTMENT! 
H2 SALADS FOR HEALTHY FELOS
F RESH
E THICAL
L OCAL
O ORGANIC
S EASONAL
WHERE DOES ASHLEY GET HER INGREDIENTS FROM?
 BIO HOF BANTIGEN (ORGANIC)
 BAUMANN BAUENHOF (IP-SWISS)
GÜNTNER GMUES GÜMLIGEN  (IP-SWISS)
GMÜESGARAGE IN BELP 
ROHRER GEMUSE BELP 
HOW TO ORDER?
FOR HER TO KNOW HOW MANY H2 FELOS WANT TO EAT HER SALADS SHE NEEDS TO KNOW THURSDAY EVENING FOR MONDAY LUNCHTIME DELIVERY: Please send a message to 078 700 4105 Ashley will send you a Link to join the H2 salad Ordering WhatsApp Chat group or
Fill out the Ordering Form Here!
IF YOU ARE VEGAN, GF, KETO, VEGETERIAN...hmm..WHAT ELSE IS THERE?
PLEASE let me know 
OH! and if you don't like a particular vegetable or if you are ALLERGIC to anything (very important) 
PLEASE LET ME KNOW IN THE ORDERING FORM! 
ASHLEY LOVES TO MAKE PEOPLE HAPPY :) 
---
NOT ONLY ARE YOU FEEDING YOUR BODY & BRAIN NUTRITIOUS IN-SEASON & LOCAL PRODUCTS BUT YOU ARE ALSO DOING GOOD TO THE PLANET!
FROM FARM TO JAR
---
-FALL COLOURS - FALL SALADS-

---
---
---
You are what you eat
---
pour the secret dressing - shake jar  & enjoy
---
---
"ARRIVING TO THE FARMS PUTS AN AUTOMATIC SMILE ON MY FACE"
---
SHOPPING IN PARADISE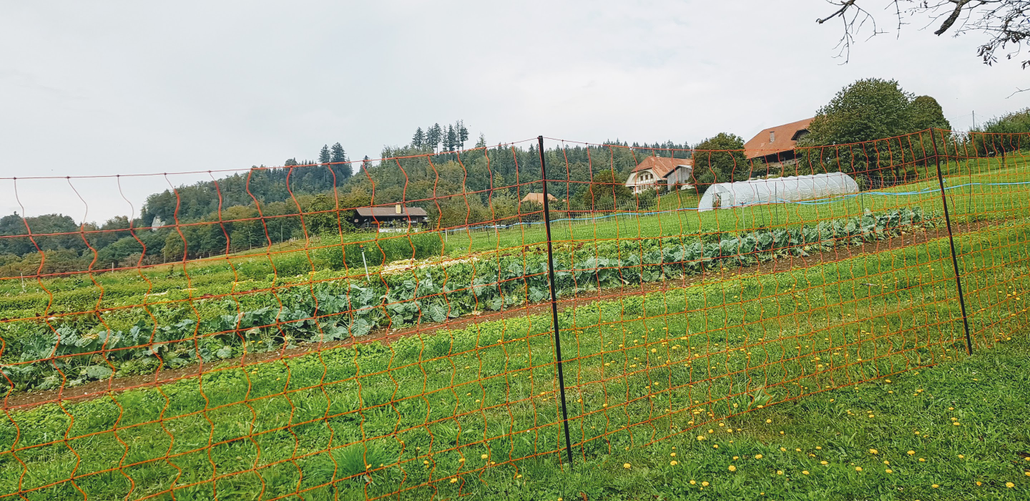 ---
BIO GMÜES GARAGE BELP
---
---