---
your cooking in confinement Journey!
Download the PDFs to get your 1 week Recipes
Monday to Thursday Recipes Part 1
I hope you will be able to appreciate the beauty of turning simple ingredients into incredible tasty meals :) Let me know if you have any questions I am more than happy to help! Enjoy that you can finally cook having time and not under pressure and tiredness. Now your only pressure is your hunger :)
Recipes from aLoftyLifes Kitchen are all made with love
aLoftyLife1weekRecipesPart1.pdf
Adobe Acrobat Document
3.1 MB
scroll down for shopping lists
Friday to Monday Recipes Part 2 of intermittent fasting with aLoftyLife recipes :) Have fun!
Friday-Monday Recipes IF .pdf
Adobe Acrobat Document
64.4 MB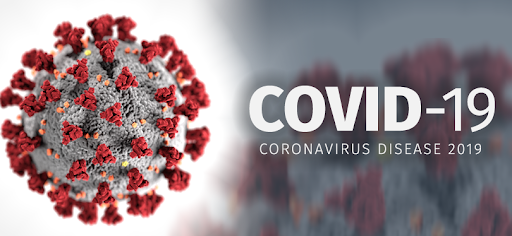 A quick start guide to Intermittent Fasting (IF)
---
What is IF?
The 16:8 intermittent fast simply means you eat within an 8-hour window, then you fast for 16 hours. For example, if your last meal was at 7pm, then your next meal would be at 11am the next morning. Fasting has been around for thousands of years and if you think about our ancestors, they would hunt, gather and eat during daylight hours and sleep when darkness came. Several studies have found that this is a successful way for some people to lose weight and burn fat by lowering insulin levels. It has also been shown to decrease blood pressure, boost brain function and enhance longevity.
This fasting method is so popular because it is not as hard to follow compared to other stricter, longer fasting regimes. You can adjust your 8-hour window to fit your daily schedule. I like an eating plan where you eat twice a day: at 11 am then again at 7pm. But you can choose any schedule you prefer, like noon and 8pm, 9 am and 5pm or even 8am and 4pm (if you are a "must eat breakfast" person). You can experiment with the time slots, just staying in the 8-hour window for eating.
A true fasting period means just water, and no food, and that should be the goal. But if you get "h-angry" during your fast, and you feel you have to have something, you can eat some healthy snacks like nuts (almonds, cashews, walnuts, macadamia nuts, pistachios etc), chia seed pudding (I will put up the recipe) and low glucose fruits. Staying hydrated is always important, so be sure to drink plenty of water. Coffee and tea is also ok.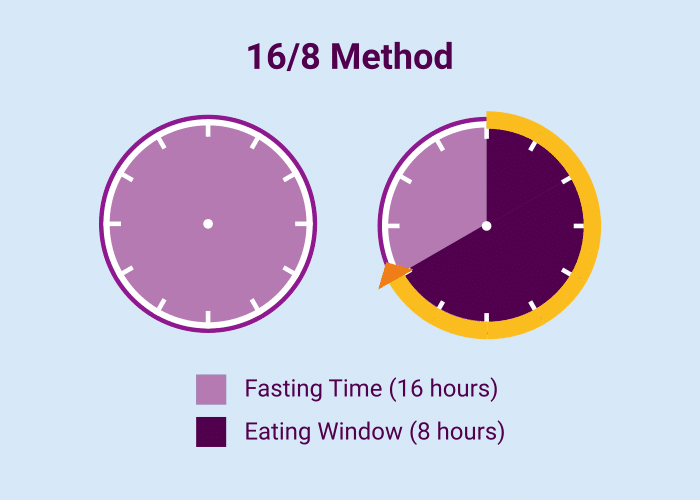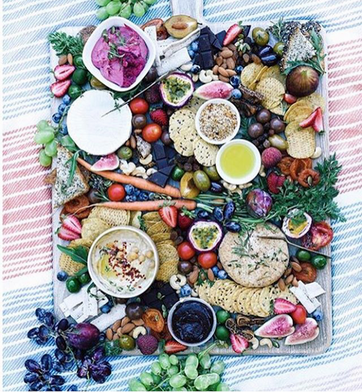 Plant Based, Vegetarian, Gluten Free, Lactose Free, Paleo, Keto… what else?
Today we are bombarded with new theories of what the best way of eating is. There are books and articles about each one of these diets above, and when you read about them you are WOW, so convinced that this one or that one is the best for you and then all the others are just wrong.
I was vegetarian/pescatarian for a good four years during my time in college in the US, and I wanted to try the vegan diet when I came back to Switzerland. Vegan is solely based on plants and seeds. I also wanted to follow my core beliefs, namely environmentally sound, healthy food, and that didn't involve animal cruelty. I was really strict with this diet for about two years until I had to stop because I wasn't getting enough iron, and I ended up spending lots of money on vitamins and supplements. I really liked living on a plant-based diet, however my body was telling me that I needed more nutrients, and I wanted to get them from the food I was taking in. Today, as I've written in my blog, I'm a locavore, and I listen to my body and believe in the notion of "everything in moderation".
All this to say that my 1-week meal plan will be for all diets and not specific to one. This might be a bit tricky if you are a strict vegan or on a Keto diet. However, I will give you ideas on how to adapt your meals to fit your eating style.
My one-week plan will include some meat, eggs and vegetables preferably fresh from the farm . I know for many of you this might be difficult to get ingredients from a farm or a farmer's market. If your budget allows, I encourage you to buy only organic ingredients (Organic in the US, or Bio in Europe). It might be more expensive, but if you are serious about helping the environment and especially your health, try and make the effort!
My meal plan also incorporates many anti-viral foods and herbs that are organic, wholesome, high in vitamin A and C, and the minerals zinc and iron to enhance immunity and improve vitality.
I try hard to use only products that are in season. I thought these links below are really helpful and interesting to see what is in season in the US and Switzerland.
I do include wild smoked salmon and canned tuna to get your Omega-3 fatty acids and high-quality protein. If you buy salmon make sure it is either wild. Click here for a great article explaining why. 
If you buy canned tuna please make sure it is ethical and dolphin safe. Click here is a great guide from Greenpeace to show you  what is the best canned tuna to buy.
---
your shopping list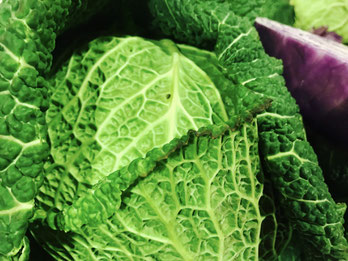 Below you'll find your list for 2 meals a day for the 4 first days (Monday-Thursday), the second shopping list will be given on Wednesday. The shopping list is for 1 to 2 people. If you cook for yourself you might have some left overs. However you will feel how much is right for you, depending on your appetite. 
 Make your labyrinth through the supermarket easier 
If you can print the list or even better to save trees copy and paste it onto your notes on your phone and choose 4 different colors to underline;"color-code" each ingredient to a category to make it easier on yourself when you're shopping. In other words, divide the ingredients that correspond to each section of a supermarket.
For example
Underline in Green all Fruits & Vegetables
Underline in Red all the nuts, seeds, syrups & flours
Underline in Blue all the refrigerated ingredients (frozen fruit, butter, milk, cheese, yogurt, fresh herbs etc)
Underline in Yellow all the dry and canned ingredients (chickpeas, corn, rice, oats, couscous etc)
---
Shopping list part 1 Monday-thursday
Day 1
vRolled Oats 
vCashews (raw)
vWalnuts
vBlueberries (in season)
vBananas
vSoy Milk (cheapest option). You can get any vegetable milk you like
vAgave, date Syrup or kokos blüten syrup (coconut blossom syrup) *
vStrawberries (try to buy local and organic)
vChia seeds
vFlax seeds
vSesame seeds
vSwiss Chard
vWild rice
vOyster mushrooms
vRoasted & Salted Cashews
v Parmesan Cheese
v Parsley-1 bunch
vThyme
vLemon 2 to 3
vWhite wine (for cooking)
vOlive Oil-Good quality
vWhite wine vinegar
vSalt
vBlack pepper
vColza oil (for cooking)
vGarlic
v Onions (4-6) (red onions works too)
vBouillon (vegetable broth)
vLactose free butter (or regular butter)
vVegan, Lactose free Cream (or regular cream)
* I try to stay away from agave syrup since the plants take up to six years to reach maturity and agave nectar is made from crushed agave, this is not a rapidly renewable resource. Many primary forest are cut down for agave plantations.
Day 2
Ø  12 eggs 
Ø  Gruyere cheese (cashew cheese or vegan sour cream for Vegans)
Ø  Spring Onions (Ciboulette)
Ø  Kiwis
Kiwis are in Season, but make sure to buy them from your country or neighbouring country, try to stay away from buying kiwis from NZ or South America
Ø  Apples (In season)
Ø  Greek Yogurt (Soy yogurt or coconut yogurt for lactose free and vegan option)
Ø  Ginger
Ø  Organic free range chicken breast (smoked tofu-vegan option)
Ø  Curry spice
Ø  Paprika
Ø  Sliced almonds
Ø  Turmeric (kurkuma) spice
Ø  Soya sauce
Ø  Fennel (In season)
Ø  Spinach (In season)
Ø  Couscous
Ø  Avocado
(if you live in Europe, get them from Andalucía Spain)
Ø  Balsamic glaze
Day 3 & 4
Ø  Acai powder Optional (if you can order it online-Iswari is a goof brand)
Ø  Coconut flour
Ø  Chestnut flour 
Ø  Coconut milk (I use the thai kitchen one)
Ø  Almond meal
Ø  Cocoa powder
Ø  Maple syrup
Ø  Chickpeas 4 cans
Ø  Red cabbage (in season)
Ø  Cilantro
Ø  Vegetable or salt & vinegar chips
Ø  Champignon Portobello  
Ø  Ricotta cheese (or vegan cream cheese)
Ø Rosemary
Ø  Tomato paste
Ø  Frozen Red berries
Ø  Shredded dried coconut
Ø  Granola
(If you have homemade Granola thats a plus)
Ø  Hemp seeds (optional)
Ø  Canned Tuna 2 x
Ø  Canned corn
Ø  Pickled Ginger (sushi ginger) Optional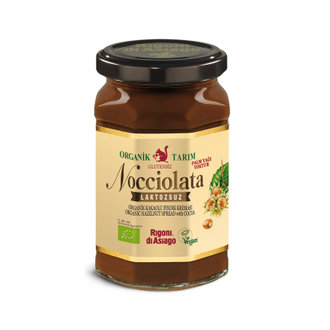 If you have nutella at home that is ok, you can use it for the overnight chia seed pudding. However if you can try to find a cacao spread that is palm oil free & vegan like this one then buy it :)
It is so much better for the planet, for your health, and it really tastes the same if not better :) 
---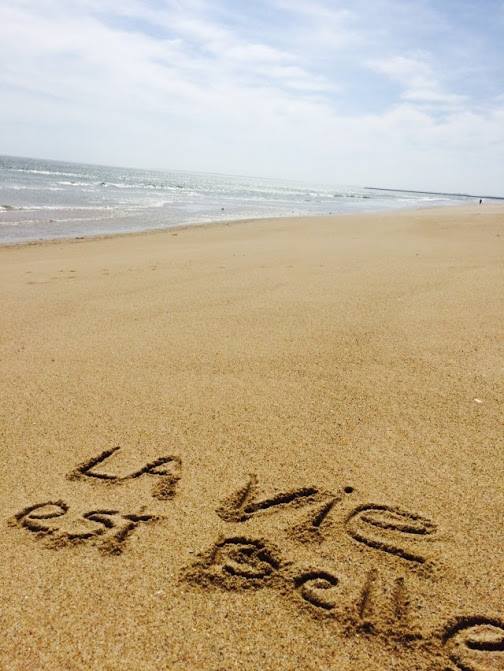 Sources
1) London, Jaclyn, and Cdn. "This Is What a Nutritionist Really Thinks of 16:8 Fasting." Good Housekeeping, Good Housekeeping, 30 Dec. 2019, www.goodhousekeeping.com/health/diet-nutrition/a27336892/16-8-diet/ 
2) "Seasonal Calendar." FOOBY, fooby.ch/en/cookery-school/seasonal-calendar.html?startAuto1= 
3) "Fruits and Vegetables in Season by Month: April." LifeGate, 3 Apr. 2018, www.lifegate.com/people/lifestyle/april-groceries.
Covid-19 cooking in confinement Journey! Download the PDF to get your Monday to Thursday Recipes
I hope you will be able to appreciate the beauty of turning simple ingredients into incredible tasty meals :) Let me know if you have any questions I am more than happy to help! Enjoy that you can finally cook having time and not under pressure and tiredness. Now your only pressure is your hunger :)
Recipes from aLoftyLifes Kitchen are all made with love
aLoftyLife1weekRecipesPart1.pdf
Adobe Acrobat Document
3.1 MB
Shopping list part 2 friday to monday