---
If you look closely, Brooklyns street art is quite fascinating. 
Each café is unique and different with their own vibe. 
Tofu cream cheese & freshly baked everything bagel?
now that's life!
---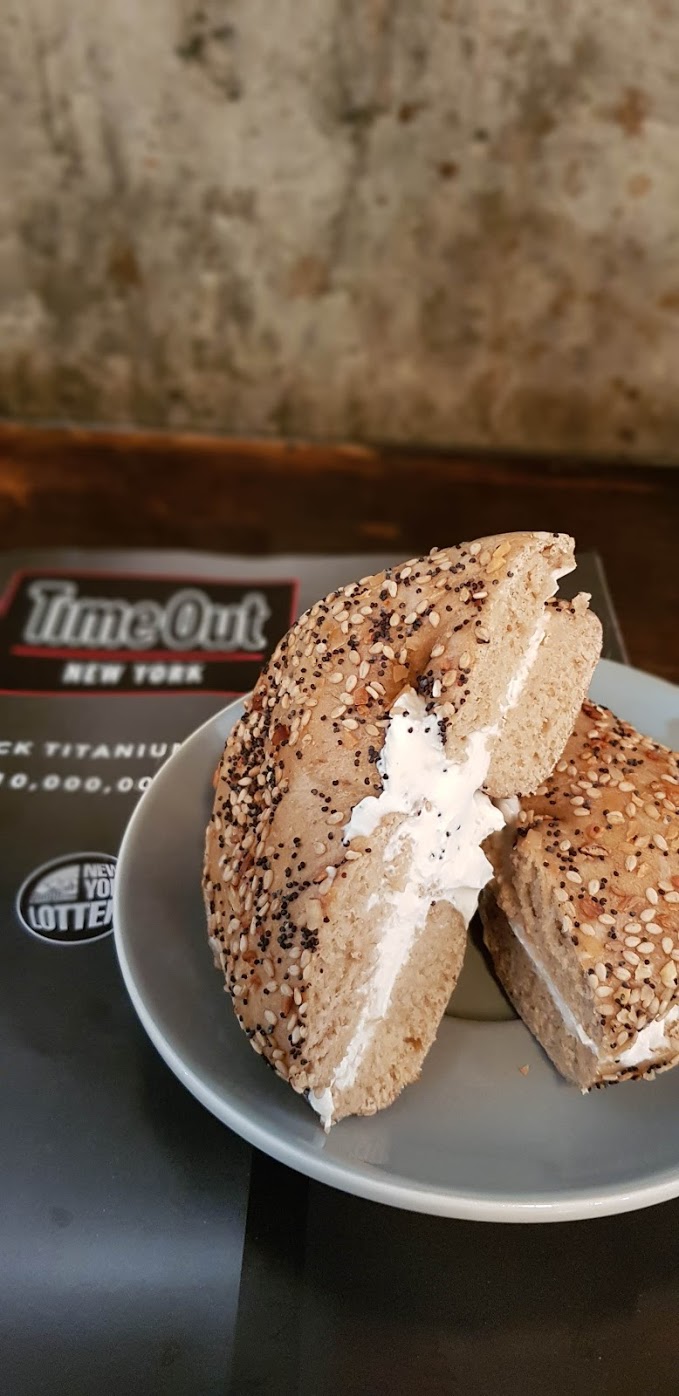 Do not miss out on a Brooklyn Bagel--You can find a bagel coffee shop in almost every street side corner-if you are lucky they have Vegan cream Cheese 
Brooklyn Pizza!
Don't miss out on this Experience!
PIZZA & A COLD BEER = perfection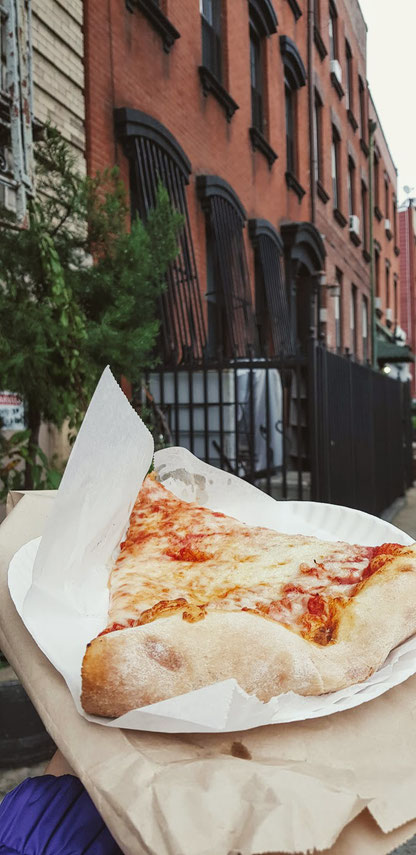 Sometimes the most sketchy looking places make the best pizza. I found this "order at the window" small shop with an Italian couple that has been there for over a decade by the looks of it. Faded news papers on their door about their "Best Brooklyn Pizza" awards, with one TripAdvisor sticker too, so I went for it! 
A couple Rules 
1) Eat one slice only if you are starving (1 slice size is a half a pizza in Europe)
2) Take napkins with you, it gets a bit greasy 
3) Be aware that nutritional level is VERY low, BUT don't feel bad eating it. Just bite in that cheesy tomatoey doughy piece and have no regrets, just enjoy it! A one time meter long pizza slice won't kill you! 
4) Take it in a brown bag, sit down at a bar, order your favourite local beer and make this food and beverage pairing happen discretely (try not to show off your fantastic pairing to the bar tender) He or she might get jealous ;)
 I love buying what ever looks fresh at the farmers market. I brainstorm and imagine what I could make with my ingredients, I get creative, take my recycled brown bag, all the business cards I took from each stand I bought from, and start writing down the menu. With a cold cider, a chilled out vibe in the bar and great music. I attach the business cards to the menu so that my guests I cook for know exactly what farm each of there ingredients on their plate comes from:) 
From Farm To TablE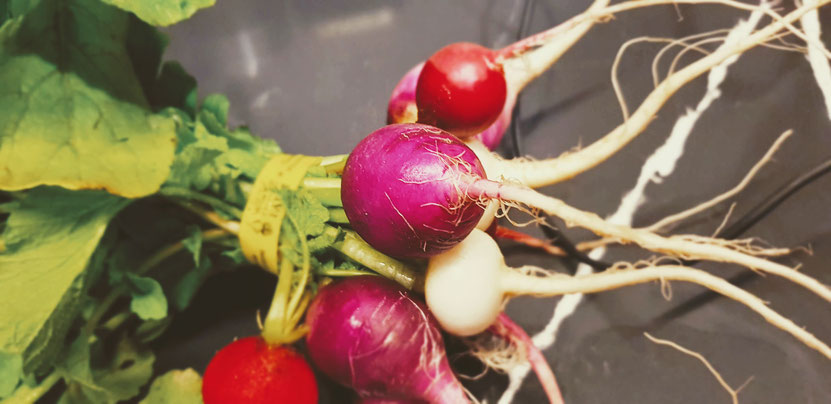 Oatly i Scream?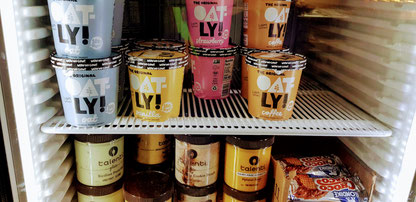 This was the best discovery ever! 
This was a great surprise.  
Since I am a fan of this oat mylk derived from Sweden I really was curious to taste this vegan ice-cream. 
My friends and I tried the Stracciatella one. It was not bad at all :) Maybe just a little to sweet for me, but I am sure for "normal" ice-cream eaters it must of been just fine :) 
---
Go eat Lunch HERe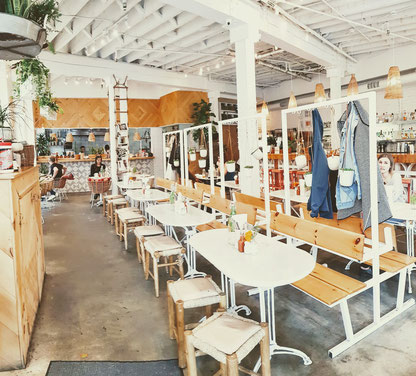 "The Butcher's Daughter is a plant-based restaurant, cafe, juice bar and "vegetable slaughterhouse"
A couple years back, when I took a spontaneous weekend trip, to escape the reality of finals coming up, I discovered this gem. The Butchers Daughter was what inspired me for my café idea and also confirmed that vegan food is SO tasty!
I love everything about it. The décor, the vibe, the 100% plant based menu, their amazing juices and the fact that they try really hard to be sustainable and run an eco friendly business.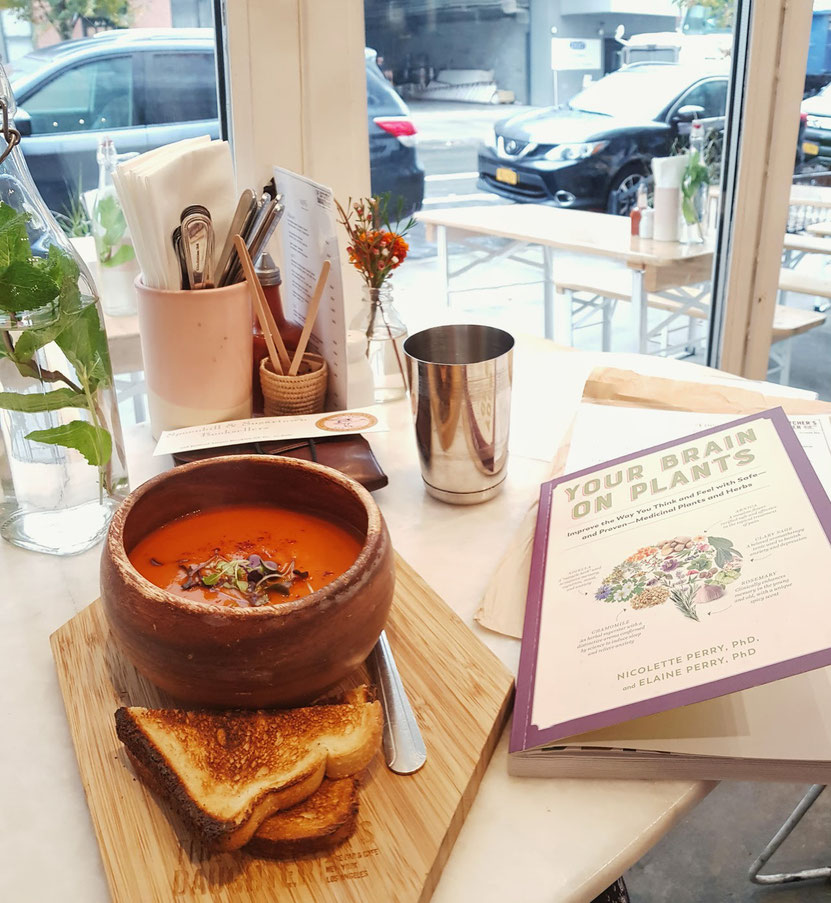 ---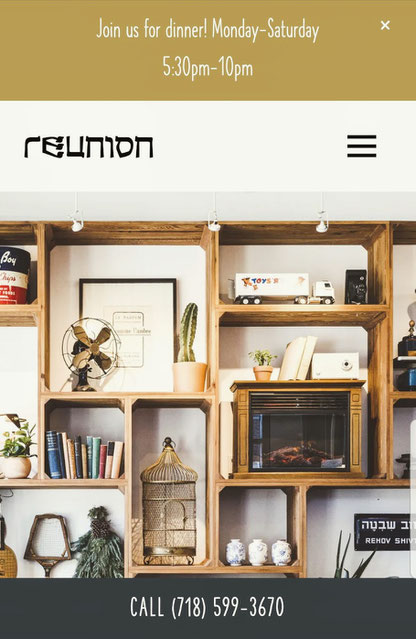 The Best SHAKSHOOKA in New York City! 
My first ever Shakshooka (picture below)
It was really really good!!! 
Tomato Red Pepper Sauce, Two Eggs, Tahini, Challah 
They have vegetarian & vegan options.
It's a lovely place to stop by to have lunch after walking around Brooklyn.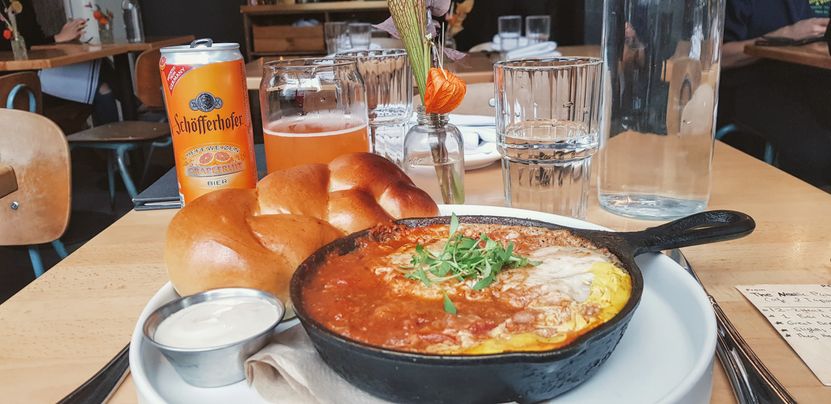 Brooklyn yoga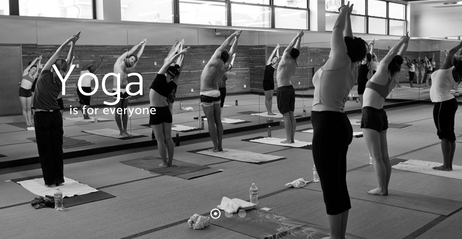 This is my favourite place to go for hot yoga.
It's a great studio, with friendly and experienced teachers, it is affordable and they also have donation based classes.
Below is the schedule if you are in the area and want to get a nice workout where you'll feel reborn after your class!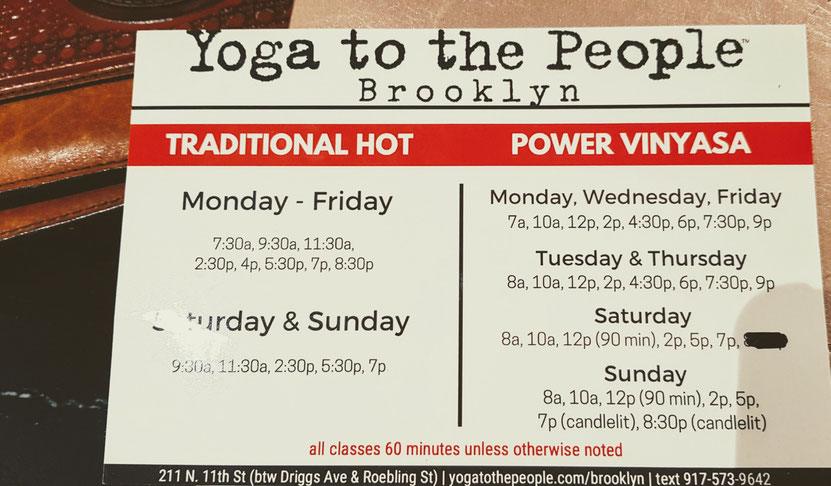 After your yoga class and feel like you need another energy boost?
Get your coffee at Hungry Ghost!
They have 6 locations in Brooklyn and 2 in Manhatten.
 I'm sure you won't miss it!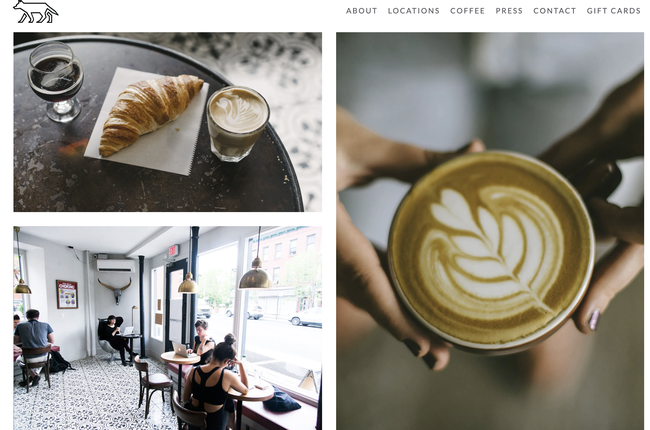 Merriweather coffee + Kitchen
---
if you are in Manhattan, don't miss out on this place!
Serving Aussie-style coffee + food428 HUDSON STREET, NEW YORK CITY