Porto, The City of Tiles
I awoke to the call of seagulls. There was a sweet aroma of creamy custard that filled the air when I stepped out of the Airbnb near the city center. These delights are called Pastéis de Nata, crispy on the outside, soft and warm on the inside. Pairing them with a shot of espresso made for an exceptional combination. My kind of happy place. I was fortunate enough to have a Portuguese gentleman by my side showing me the local culinary gems.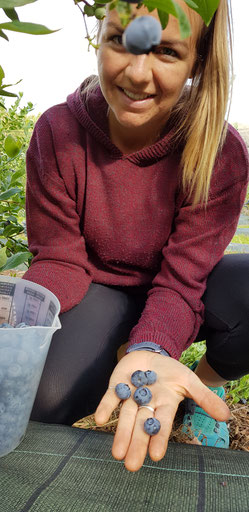 Mila's Secret Garden 
From picking Mila's rasberries, to peeling her Fava beans, to digging gold from her healthy fertile earth (potatoes), pulling out large onions, and making a nice bouquet of flowers from her flowertopia patch for our dinner table gave me a free shot of instant joy. Does this sound dreamy? Well, for me it was, to be able to a sit down to a beautiful plate of Milas homemade food using all veggies I dug out from her healthy soil. Blueberry picking at her aunts Organic Orchard was also a part of the treasure hunt. We spent couple hours carefully picking only the ripe and large blueberries. One whole kilo of organic blueberries would cost 3.50 euros. In Switzerland you pay that much for a 125 grams.
All this hands to earth activity, and finding treasures in which we can eat is not comparable to ingredients found in the supermarket. Seeing how much work it takes to produce food for us humans, you appreciate your homemade dinner plate so much more since you realise the amount of work, effort, time and patience you need to have a secret garden like Mila's. 
Read below to see what Mila has cooked for us three times a day, I am still full from that trip :)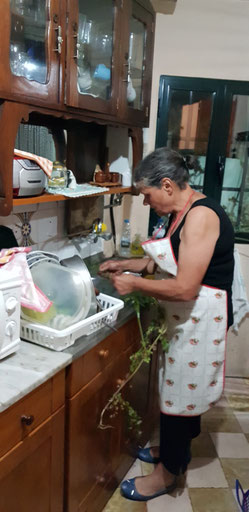 Milas Kitchen--Garden to Plate
I couldn't believe how good these fruits and vegetable tasted. If one thing would enhance my happiness, it was eating her incredible dishes made with love.
Her lettuce, my gosh...crunchy and full of flavour, what green leaves should taste like really. She added slices of her onions, which I kid you not were so sweet, one could eat a whole onion like an apple. She added some of her own olive oil, a little vinegar and salt & pepper. SO simple, but probably the tastiest salad I have ever eaten in my life. 
From the pictures, you will see that I was not following my plant based diet. Being a flexitarian since 2014, then a strict vegan this last year, I came up with my own term. I call myself a locavore. This to me means eating only meat that is not more than a bike ride away, or buying vegetables from farmers markets or at the least from your country. Why buy fresh produce or meat that are flown from miles away. Eat whatever is in season and support your local farmers! I will talk more about my Locavore way of eating in my next blog post. Back to Mila's kitchen. We enjoyed Milas chicken that had a happy life outside with company and good care. She cooked the meat with an incredible sauce where she threw in some of her own chestnuts. I absolutely love this fruit and I can't describe the tasty flavour derived from this casserole.   
She made her own liquors, tasty and dangerous :) Jeroyuja and Tangerine liquor. She would offer us her homemade medicinal teas from her garden too. Carqueja, corn silk tea, cidreira and thyme rosemary tea. The food and beverage experience just was an exceptional adventure for taste and flavour. One of my future plans is to go work with Mila to expand my knowledge for gardening, learn about how to make her healing teas, liquors and work hard to help her in the selling and marketing of her products.
Obrigada Mila for sharing your Portuguese treasures with us!  
happy chicken eggs for breakfast
cauliflower, potato & cilantro dish from her secret garden
eating Milas secret garden produce is a vacation for your taste buds